About Us
Corporate Philosophy
Sawai Group Corporate Philosophy

This philosophy embodies our desire to contribute to the health of as many people as possible as a healthcare corporate group which develops sustainably alongside society with the generic drugs business as our core business. We will mobilize the strengths of all Group employees under the new system to pursue the challenge of meeting the expectations of all stakeholders.
Sawai Group Mind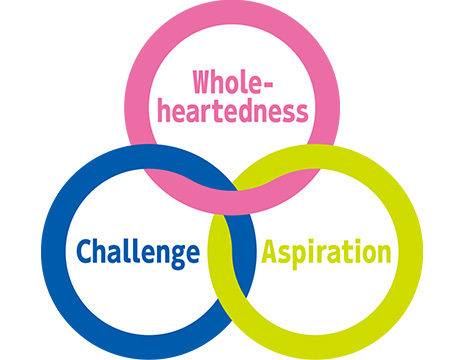 Sawai Group will serve every stakeholder wholeheartedly.
Sawai Group will continue the challenge to improve access to healthcare for more people.
Sawai Group aspires to play a pivotal role in healthcare through contribution to society.
Sawai Group Vision
We aim to create a heathier, more sustainable world where people have easier access to healthcare services and can live a full life with peace of mind.